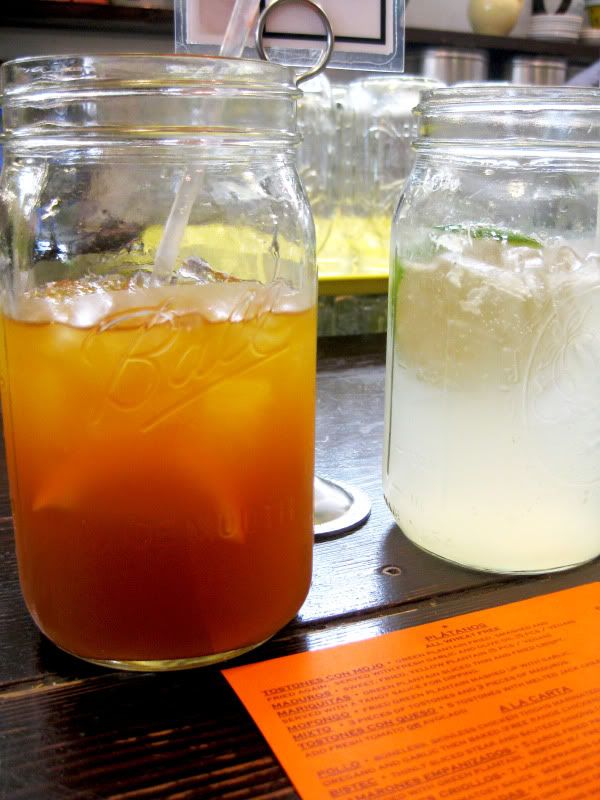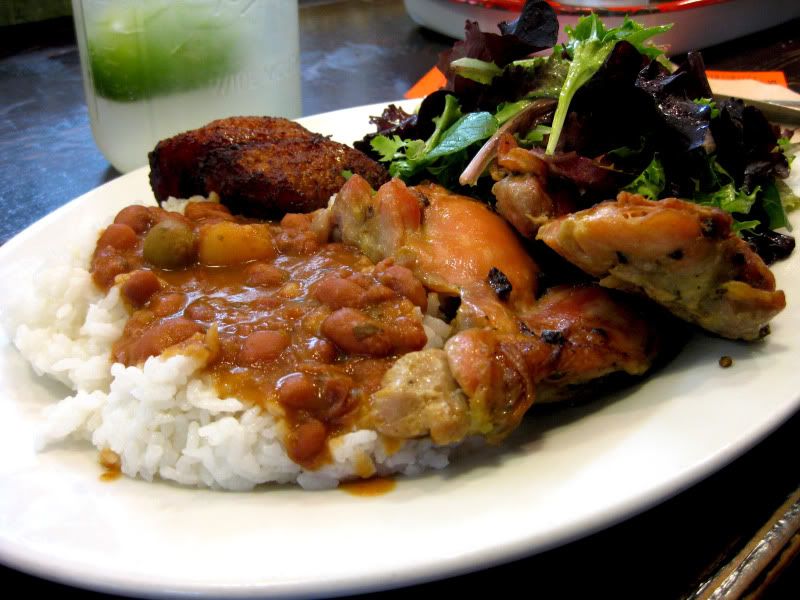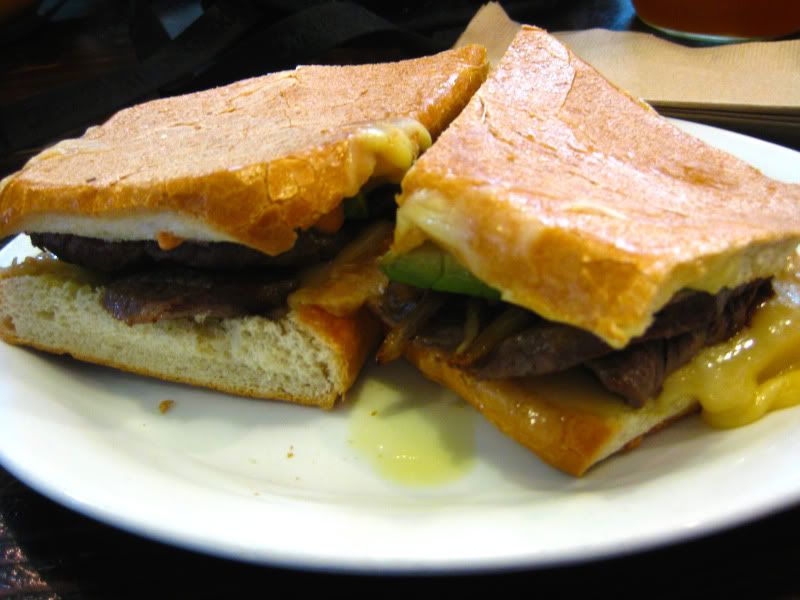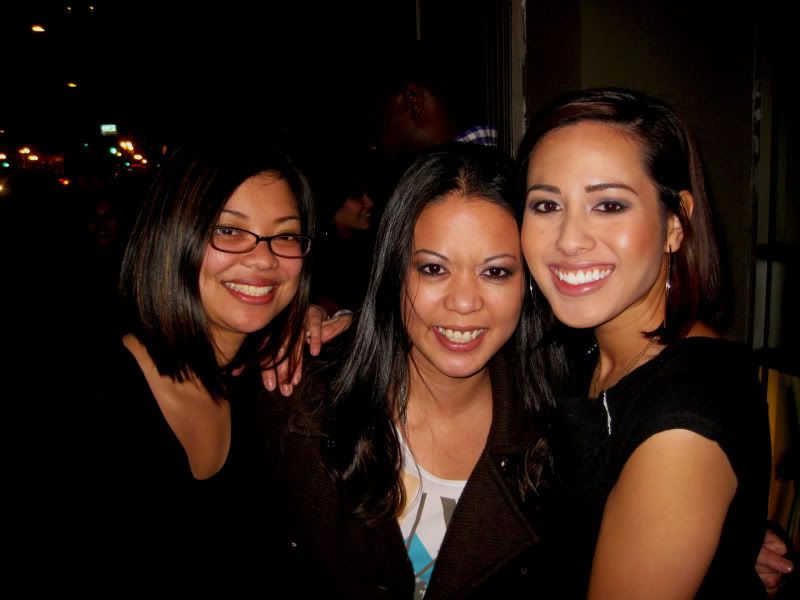 While watching Food Network last week, we saw this segment on a Puerto Rican restaurant in San Rafael called Sol Food. After that, we were itching to go try it. We ordered the Pollo al Horno, and the Bistec sandwich, and the drinks were Te Helado (orange and mango iced tea) and the Limonada Fresca (fresh limeade). I almost drank the whole Te Helado before my food came because it was so ridiculously delicious. Not too sweet or tangy. And then took one bite of my Bistec sandwich and I was in heaven. The meat was just tender enough, the bread was soft and buttery, and the garlic mayo mix was just so perfect. Apparently they serve breakfast there too, so we're definitely making a trip there one weekend just for that.
We proceeded to do some shopping on Haight and Berkeley, and then went to
Somar
in Oakland for Irwin's friend's birthday. At first I was terrified, it being my first time hanging out in Oakland, but this place is pretty awesome. I ended the night in a drunken stupor, and was hung over pretty much all day today, but at least it was fun last night. And as I was uploading pictures onto my computer, I came upon a picture I didn't even remember taking with Hazel and Ginna. Wow. Awesome times.