Had a mini vacay in Monterey this weekend because the bf had to work out there. While he was toiling away at work, I was playing bored housewife = wandering through the Del Monte shopping center, picking up a few things at MAC, Body shop, Borders, and Victoria's Secret. (What happened to not shopping this month Maritess? Good one!) Also stopped by Fleet Feet, which is this awesome place to buy running shoes because they take a full assessment of your feet to help you figure out the kind of support you need and what shoe best fits your foot, which in my case I needed something with strong arch support because I have a very high arch. All my other running shoes were causing me knee pain. I wanted to try these babies out as soon as we got back but it was raining. So we just chilled and watched the Hurt Locker which was a pretty awesome movie.
Anyway, aside from shopping, it started to rain so I stayed in our quaint little hotel room by the cozy fireplace, watching random movies on TNT, and just caught up on blogs and online browsing.. putting together my birthday wish list.
Louis Vuitton Pochette Accessoires - Damier Azur Canvas
Fuji Instax Mini
24k Gold Amethyst Cluster Agate Necklace from Emily
(Cupcakes and Cashmere)
YSL Arty Aventurine Ring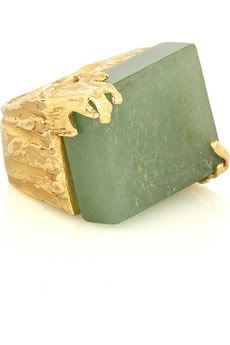 YSL Arty Metal Ring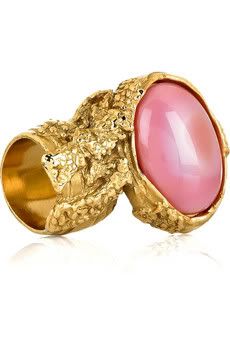 Jeffrey Campbell Roks Wedge
Crystal Head Vodka
Cupcakes from
"That Takes the Cake"
Gray Romper from AA
Nylon Tricot Hooded Swimsuit