Today was a success.
making strawberry cream cheese cupcakes - check
surprise baby shower at work - check
crossing everything else off my list for this week - check
Definitely glad "hump day" is over... I had so much to do this week, and my favorite part was making these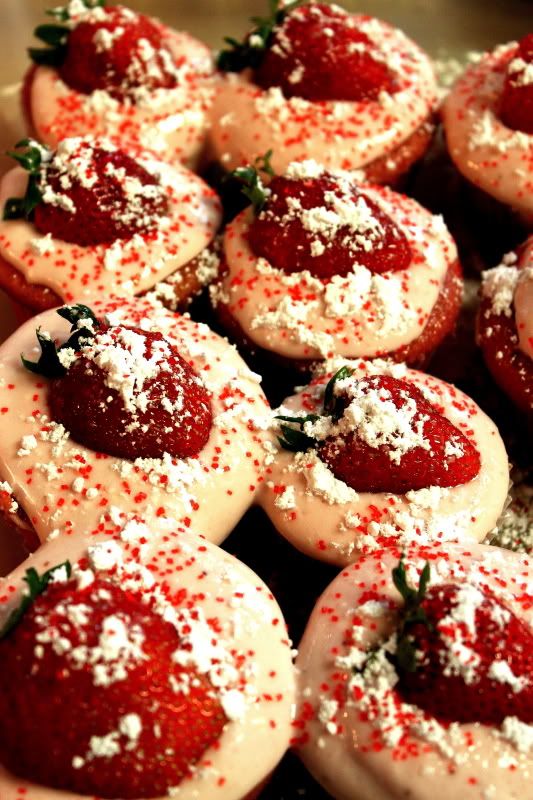 I realized after they were all gone at work that I hadn't tried one, but I had enough of the frosting from last night to figure they were pretty decent.
On another note, counting down the days till Hawaii. :-)