Something terrible happened on Friday after work, and I've been trying to not worry so much all weekend. Been running errands before the Hawaii trip and trying to gather the materials I need for my halloween costume, so I've been a bit distracted. Made a stop by Marshall's and found this adorable jewelry stand. It now holds all of my favorite/daily pieces so I'm not rummaging in my little jewelry boxes for them. This way I also don't forget that there are some pieces that I need to rotate every once in a while.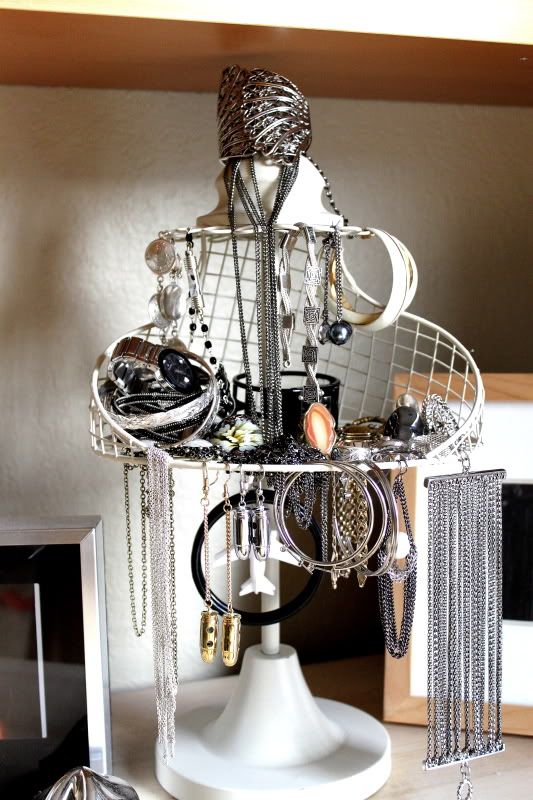 various jewelry from all over, Haight St., Hawaii, f21, Kohl's, H&M, mom
Ya I have bullet earrings, those were my favorite pieces for a good long while. Haven't worn them since I graduated so I put them out. I seem to have a lot of chain jewelry.. Can't help it? Need to stop shopping for accessories though, I've been going on an earring/necklace craze lately. I think my set is complete. For now...