Visited my friend Arianne and her baby today. Let's just say I wanted to bite the chub chub off his cheeks. SOOO flipping adorable!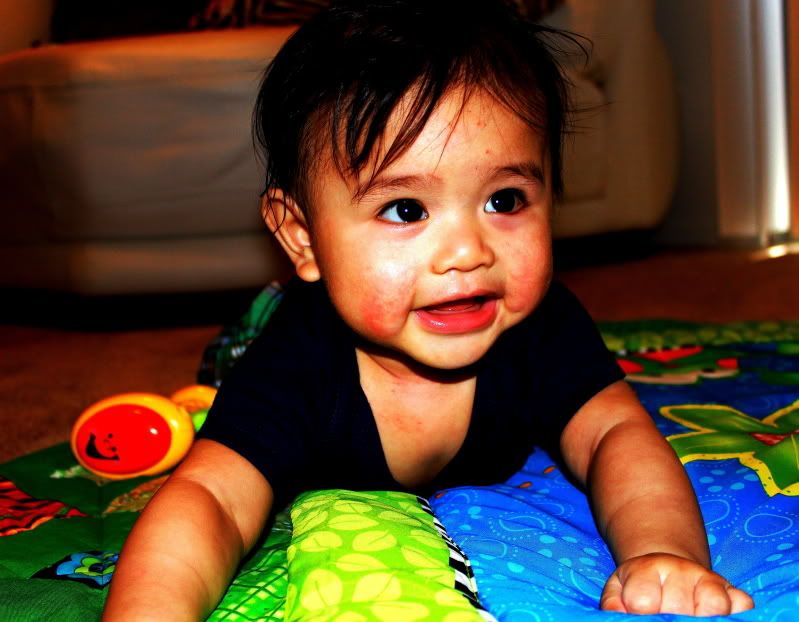 Look at those droopy cheeks...
Pooped after the photoshoot lol
Decided to wear a skirt today, before the really cold weather starts to prevent that. This skirt is surprisingly comfortable and fairly warm. Very pleased with it. And the shoes are incredibly comfortable. My favorite outfit (this week).
top and tights, h&m, skirt, erin wasson x rvca, shoes, christian siriano for payless